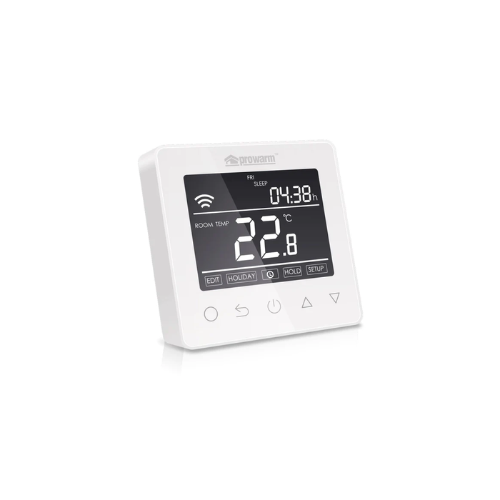 ProWarm™ ProTouch WiFi
The ProTouch Smart WiFi Thermostat offers convenient control without the requirement of a control center. Simply connect it to your home WiFi network using the user-friendly application available on both Android and iOS platforms. This thermostat is designed to enhance the user experience with its 7-day programming capability, optimal start features, multi-temperature display, and easy-to-read interface. Enjoy effortless control over your heating system with this advanced thermostat.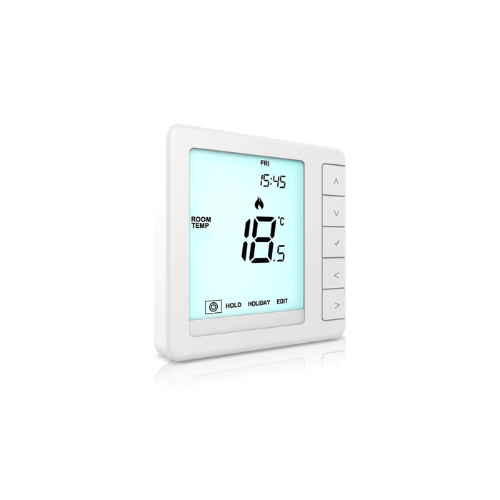 ProWarm™ Pro Digital
The Pro Digital thermostat offers advanced controls, making it an excellent choice for an entry-level option. It provides the flexibility to use floor, air, or combination sensors to accurately control the temperature in your space. The Slimline Pro Digital thermostat is fully programmable, allowing you to set specific temperature settings for each day of the week.
With its sleek and modern white design, this thermostat adds a touch of style to your surroundings. The touch-sensitive keys make it easy to operate, while the display features a modern white backlight. It includes useful features like a holiday mode and manual override, providing you with greater control and convenience. You can program up to four set points each day, enabling you to customize your heating schedule according to your preferences and daily routine.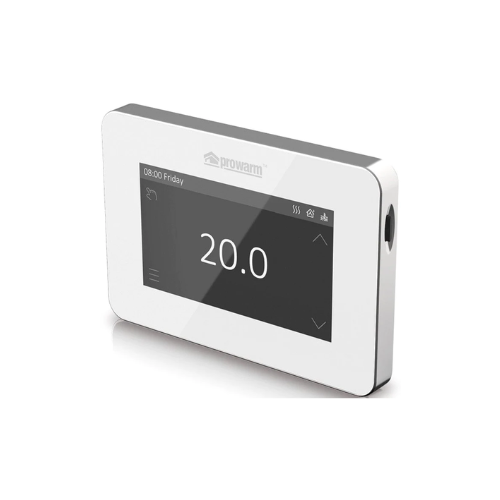 ProWarm™ ProTouch™ Touchscreen
The ProWarm ProTouch thermostat is a versatile device that allows you to control both your electric floor heating system and water heating system. It ensures your home remains at a comfortable temperature while optimizing energy consumption.
Available in a sleek and modern design, you can choose between stylish white or black finishes. The sensitive touch screen provides a user-friendly interface for easy operation. The thermostat's display features a modern white backlight and includes convenient features such as holiday mode and manual override. Additionally, you can program up to four set points each day, offering flexibility and customization options for your heating schedule.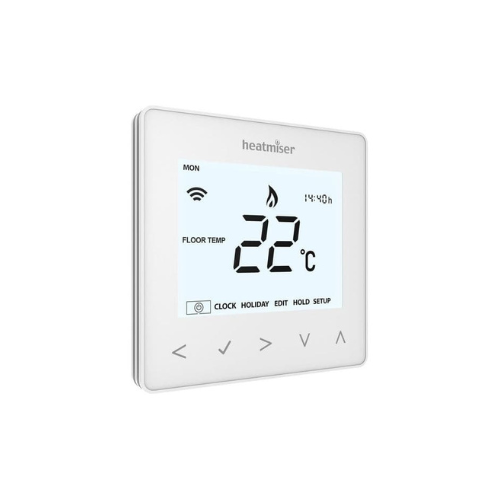 Heatmiser Thermostats
We take great pride in offering a wide range of high-quality products, including Heatmiser thermostats, for our water underfloor heating systems. Heatmiser is a renowned brand known for their exceptional craftsmanship, reliability, and innovative features. We believe in providing our customers with the best options available, and Heatmiser thermostats perfectly align with our commitment to excellence. With their advanced technology, precise temperature control, and user-friendly interfaces, Heatmiser thermostats ensure optimal comfort and energy efficiency in water underfloor heating systems.